Culinary and Wine Tour 2024
BUENOS AIRES. SALTA. MENDOZA. BARILOCHE
Escorted by Chef Ricardo Fernandez Battini and his wife Suzanne
DATES:
Trip 1: March 4th-19th, 2024
Trip 2 November 4th-19th, 2024
Day 1 Departure to Buenos Aires
All flights departing from USA to be confirmed at a later date.
Morning arrival to Ezeiza International Airport
Private shuttle to the city, lunch at Gioia at: Palacio Duhau Park Hyatt Hotel
Check in by 3:00pm – Deluxe room/King with breakfast (Double)
Time to relax.
Reconvene for Dinner.
8:00 pm departure to Marcelo, P. Madero – Chef Marcelo Piegari
Return to hotel
Enjoy your breakfast and relax.
Recommended early visit to URU RECOLETA – leather factory, a place not to be missed for incredible leather goods.
Walk at leisure to the Museo Nacional de Bellas Artes.  (National Museum of Modern Art), or Recoleta's Cemetery.
Have Lunch at the classic argentine pizzeria El Cuartito founded in 1934.
Leisure time to shop through Calle Florida and Galeria Pacific.
Enjoy a coffee or a drink at La Biela, famous corner in Recoleta.
Reconvene for Dinner. 6:30pm Depart from Hotel
Gala Tango Show with Dinner 
Gala Tango is the most glamorous site in Buenos Aires.
The tango show is combined with a refine and elegant folklore and a quintet
orchestra and two singers.
Three Course Dinner with Argentine culinary classics before the show starts.
Day 4 Buenos Aires to Salta
Transfer from hotel to Aeroparque. 
Flight TBA
Private transfer to Legado Mitico Boutique Hotel
Tour Salta City & Dinner in town at Jose Balcarce Bistro
8:00 am Departure hotel 
12:00/1:00 pm Lunch and tasting at Puna Winery
3:00 pm visiting and tasting at Miraluna Winery
Transfer and check in at El Cortijo Boutique Hotel
Enjoy your breakfast
8:30am Depart hotel
9:00am visit and tasting at Isasmendi Winery
Drive to Colome Winery Estate
12:30pm-1:00pm Lunch, Check-in, and visit and tasting at the winery, 3 Course dinner at the hotel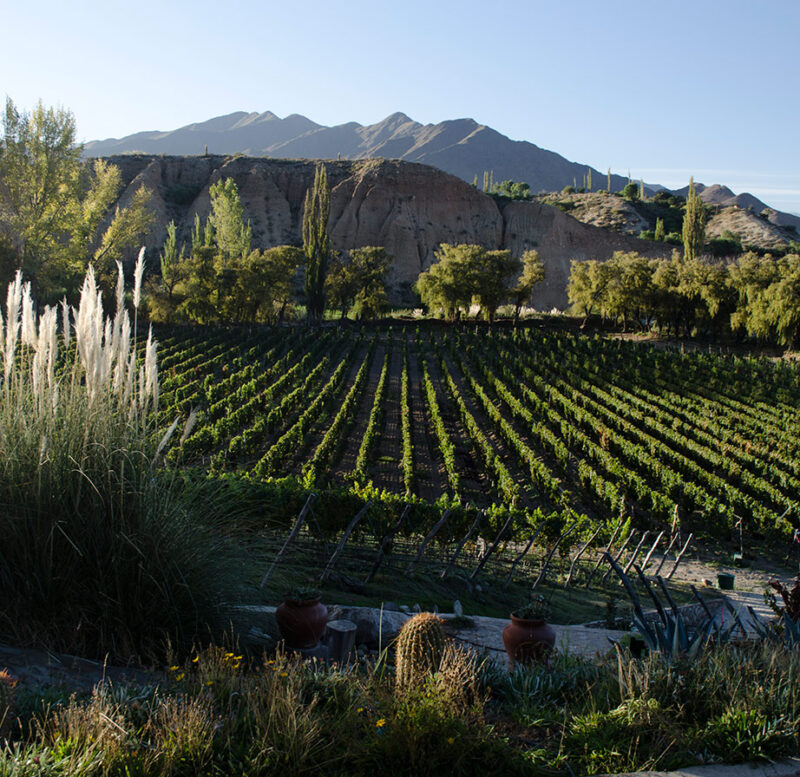 Day 7 Molinos to Cafayate
Enjoy your breakfast
Drive to Piattelli Winery Resort in Cafayate for lunch, check-in, and night leisure.
Enjoy your breakfast.
10:30am Drive for a visit and tasting at San Pedro de Yacochuya Winery
Return to hotel to relax and have lunch
7:30pm  departure from the hotel to downtown Cafayate
8:00pm Dinner: Small plates and tastings at Bad Brothers
Early departure to Salta Airport
Flight AR SAL-MDZ (to be confirmed)
Private transfer from airport to Park Hyatt Hotel Mendoza.
Night at leisure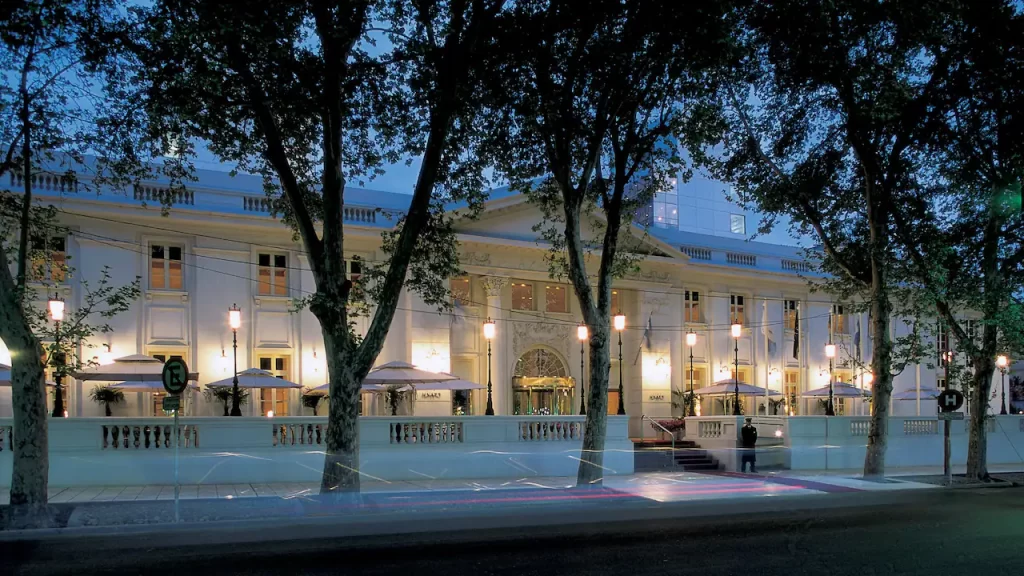 Day 10 Wineries in Lujan de Cuvo
9:00 am – Departure from the Hotel
10:00am – Visit tasting at Matervini Winery
1:30pm Lunch at Lagarde Winery at El Fogon Restaurant
Return to the hotel.  Night of Leisure.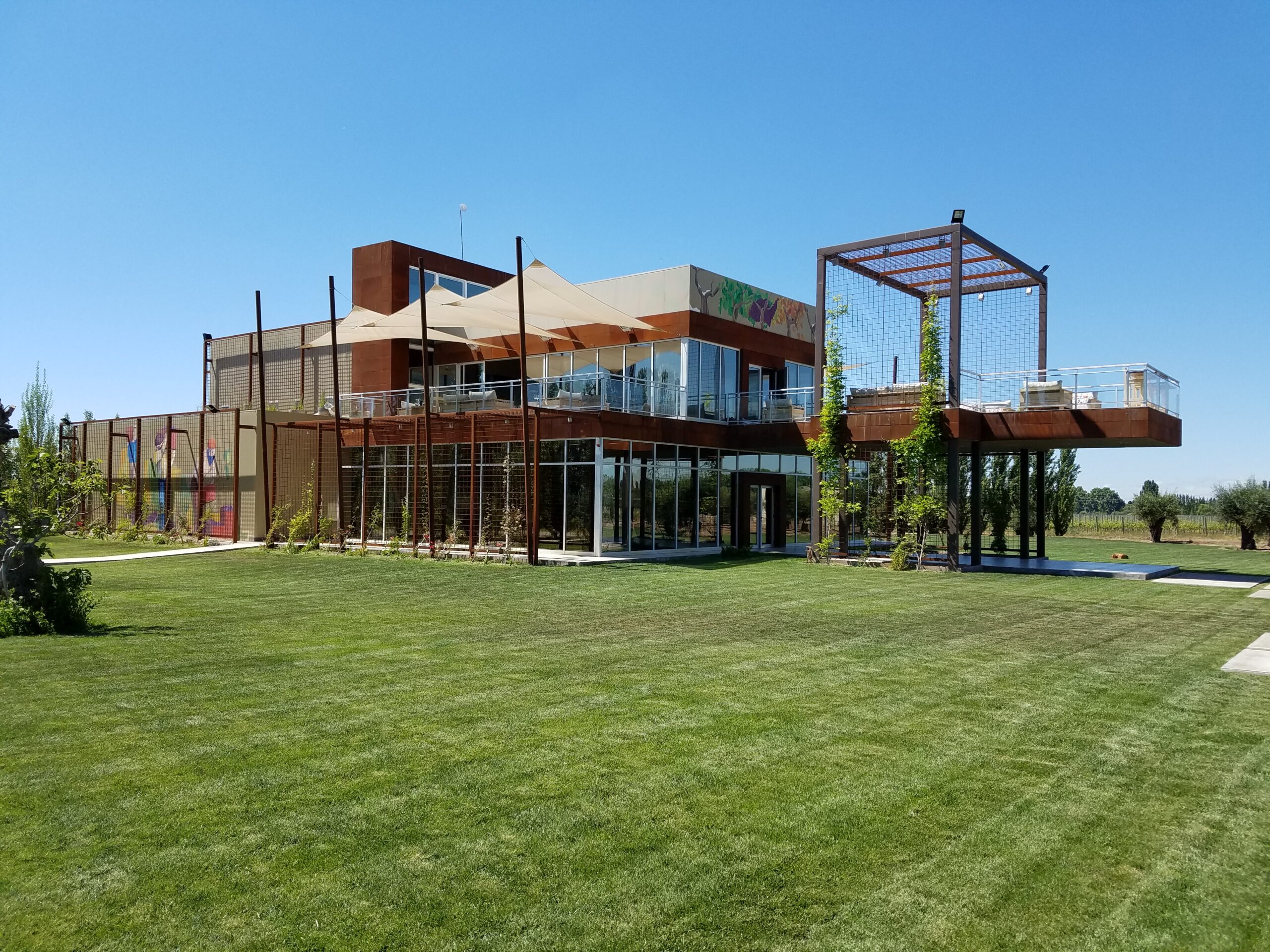 Day 11 Wineries in Uco Valley
This area covers the highest vineyards of the province: up to 1,700 meters above sea level. Tupungato, Tunuyán and San Carlos are located in this area. Characterized by a top quality red and white wine production, wines grown in this region are suitable for prolonged ageing. The typical wine varieties of this area are Semillon and Malbec, but Chardonnay, Cabernet Sauvignon, Merlot, Tempranillo, and Syrah have been recently planted, with excellent results.

8:00 am – Departure from the Hotel
10:00am – Visit and tasting at Michel Rolland Winery

12:30pm-1:30pm Visit and 6 course lunch tasting at Alfa Crux Winery
Return to the hotel.  Night of Leisure.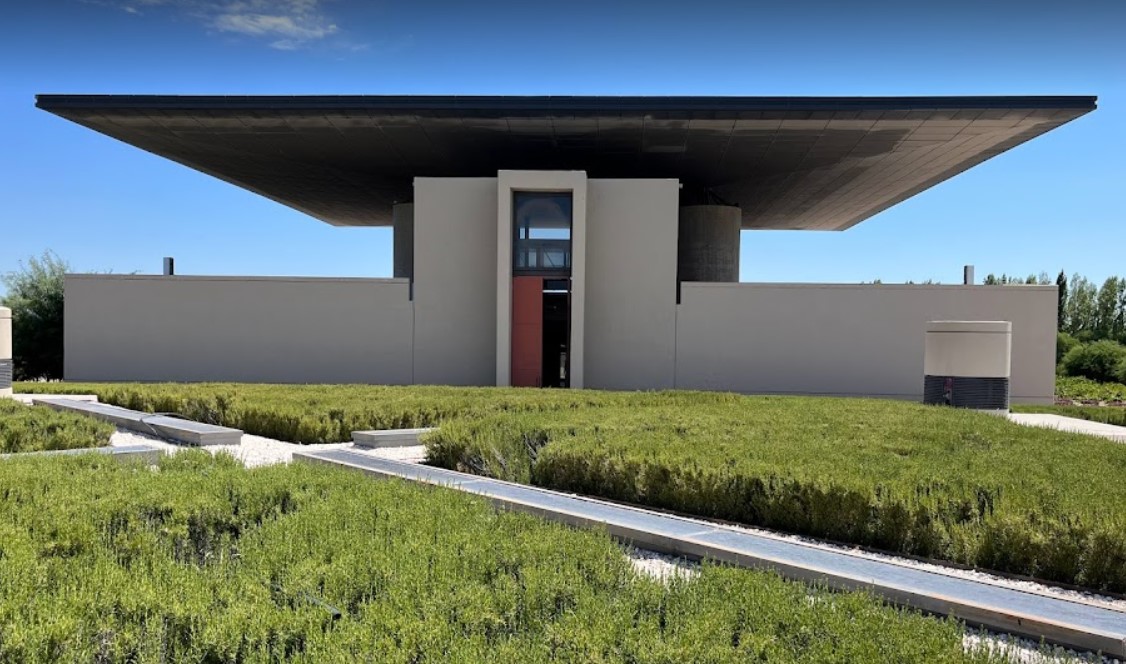 Day 12 MENDOZA - BARILOCHE
Early departure to airport
Flight TBD
Private transfer from airport to Charming Luxury Lodge & Spa
Double – Master suite with breakfast
Afternoon at leisure
8:00pm –  Dinner at Alto El Fuego Steakhouse
Enjoy your breakfast.
10:00am – Private Tour visiting Circuito Chico with Lago Nahuel Huapi ending at Civic Center in downtown
Time to relax for shopping and have lunch in downtown
Suggestions:
La Marmite for Swiss fondue, La Casita for local and European cuisine, Rapanui for Ice cream and gelato, and Chocolates del Turista for chocolates.

3:00 pm depart from downtown to hotel.
Suggested dinner at Il Gabbiano Italian Cuisine – Chef Noemi Barchetta or Stag Restaurant-Chef Alejandro Casado
Day 14 Bariloche to Buenos Aires
Private shuttle from hotel to Airport. Flight TBD
Private group transfer from Aeropuerto to Palacio Duhau Park Hyatt Hotel
Late afternoon at leisure and shopping
Dinner at your choice
Morning to relax.
Lunch recommended at the Recoleta area.
Enjoy a visit to the Teatro Colon, the finest Opera House in Buenos Aires, in the afternoon,
English guide.
Last time for shopping or maybe treat yourself for a unique experience, at the AHIN WELLNESS
SPA at the hotel.
Night at leisure
Day 16 Buenos Aires to USA - March 19th/November 19th
Enjoy your breakfast!
Have your suitcases ready for check out, will have enough time to relax and find a place for lunch.
Check-out from hotel by 12:00pm
Will leave luggage ready in storage to be loaded close to departure time.
Private group transfer to International Ezeiza Airport.  Departure To be confirmed.
DAY 17 ARRIVAL IN USA on March 20th/November 20th
BUENOS AIRES. SALTA. MENDOZA. BARILOCHE